Capacity Building
Since 2006, Asia Catalyst has evolved from mentoring a handful of organizations to reaching more than 250 groups in 11 countries with organizational management and human rights research, documentation, and advocacy trainings and mentoring activities. We also:
Develop tools and resources in response to community needs and promote the direct engagement of marginalized groups to advance the health of their communities.
Conduct original research with partners on the ground to address rights abuses, including police harassment and interference with public health initiatives and discrimination in healthcare settings.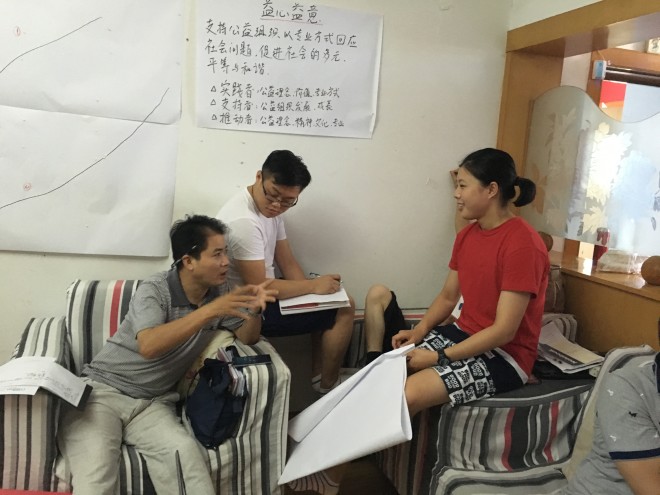 Create spaces for coalition building and peer-to-peer support across communities, sectors, and countries.
---
The design and delivery of Asia Catalyst's programs are founded on four key principles:
PARTICIPATION
Asia Catalyst employs a participatory learning approach that aims at minimizing the power differential between staff, volunteers, and participants. We encourage mutual learning between advocates and use a range of community-led methodologies for problem solving. These include: constructive individual reflection, self-assessment, small group work, scenario-based learning, and case studies.
By encouraging active participation as a democratic value within our "classrooms," we find that our partners are more likely to adopt this practice upon returning home to their organizations.
EMPATHY
Asia Catalyst believes that learning should be a process of sustained curiosity and nonjudgmental engagement with other CBOs. We use reflective and peerorientated facilitation strategies to build trust. Workshop participants can adopt these skills to provide mentorship and build solidarity among activists working on intersecting issues.
GROUNDEDNESS
Asia Catalyst's key resources were developed in close collaboration with local organizations, based on their experiences and needs. Our projects evolve from the expressed priorities of our grassroots partners, and regular consultation with CBO leaders inform our advocacy strategies.
DIVERSITY
Asia Catalyst promotes diversity in our training workshops. We work to deepen the connection between historically excluded groups in order to enrich the learning experience for everyone involved.